oil extraction turnkey plants
Thanks to our technical know-how and engineering expertise, we have been able to design turnkey plants. The OLEXA® team design, manufacture, install and start the equipment necessary to setup a « Greenfield » project.
DISCOVER A OIL EXTRACTION PLANT - TYPE IN VIRTUAL TOUR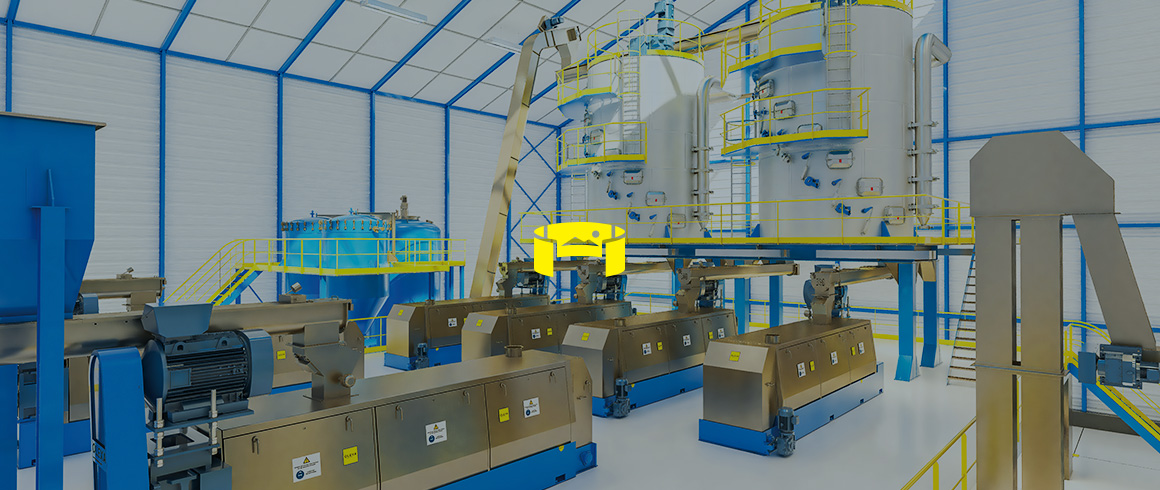 Click on the image above to access the virtual tour and discover the plant and individual equipment at 360°... like a virtual showroom!

As part of our engineering services, we can also provide the following documents:
A site plan for equipment installation, including general building dimensions
A flow diagram showing equipment, energy used and tracking (Machines, motors, sensors)
A list of forecasted energy consumption (electricity, steam, compressed air)
A list of discharges (steam conditioner)
The foundation plans for each type of equipment including floor installation and technical data (mass, seal type, connections, etc.)
The overall plans for steel structures, machine supports, handling supports, nozzles (the latter is not provided and is only covered in the plans)
A diagram of plumbing principles: steam and condensate (conditioner), oil circuit (filtration), press fume extraction up to the outlet flange or even a complete study of the pipes (procurement and installation of equipment would be your responsibility)

Detailed drawings (isometrics) of all pipes with parts lists
Pipeline list
Calculation note according to the European Pressure Equipment Directive
Pipe measurement (lengths, number of elbows, reductions, etc.)
Production of a 3D model
Support study

List of techniques (sensors, motors, length and type of cables, etc.)
Schemas of electric automation and power cabinets.
Equipment manuals in local languages.