PORTABLE PRESSES
Transportable oil presses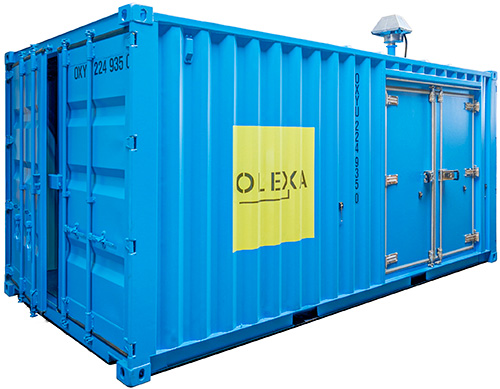 These small units are interesting due to their mobility and their autonomy (no water needed) and, therefore, can be easily transported on the site where the raw materials are handled.
Thanks to the trials and studies led by our team of technicians, we are able to present these units, which, in addition to their modernity and originality, are a highly competitive product and are easy to run considering their high-tech nature.
Safe functioning is in-built. The materials used are, without exception, mechanically or electrically protected in order that the operators are not exposed to difficult, unhealthy or dangerous work conditions.
We are convinced that, with the portable screw presses, future users will not only find a means to obtain high quality oil, but also a great simplicity in ease of use.
Industrial oil extraction in container* *
The industrial oil extraction in containers is a small yet complete factory, fully assembled and ready to use as soon as it arrives on the operating site. It simply needs to be installed onto a basic concrete slab or on a flat smooth surface. The container is used as a building and this is where substantial gains can be had in investing in such a unit.
The industrial oil extraction in containers is a complete unit, ready to use, and clean in as much that it does not secrete any waste. It is intended to be used for the production of excellent quality oil which is good for consumption.
Staff training and preparation is very quick. It will only take around two weeks.
The unit is fully autonomous, the only energy input required being electricity, steam, compressed air and possibly water.
By design and its integrated automatism, the industrial oil mill in containers allows the treatment of different oleaginous products, regardless of the country of origin or operation.
* Get in contact with us for more information on the installation