MBS Screw presses
OLEXA® has a unique expertise in the field of separation of solid/liquid phases by means of continuous pressure. The screw press is mainly composed of:
A control group comprising an electric motor and a reducer.
A rigid frame which makes up the chassis of the press, and the tray which receives the pressed juice.
Two half cages which are cast or fabricated with welded or stainless steel
The cage consists of perforated plates or bars with geometrical characteristics which are adapted to the performance of the machine.
A piece or central shaft assembly with screws and rings
A thrust housing.
A fixed or removable stopper with hydraulic or pneumatic cylinder
A protective casing for the entire machine in either stainless or painted steel.
Specially adapted to the challenges of dewatering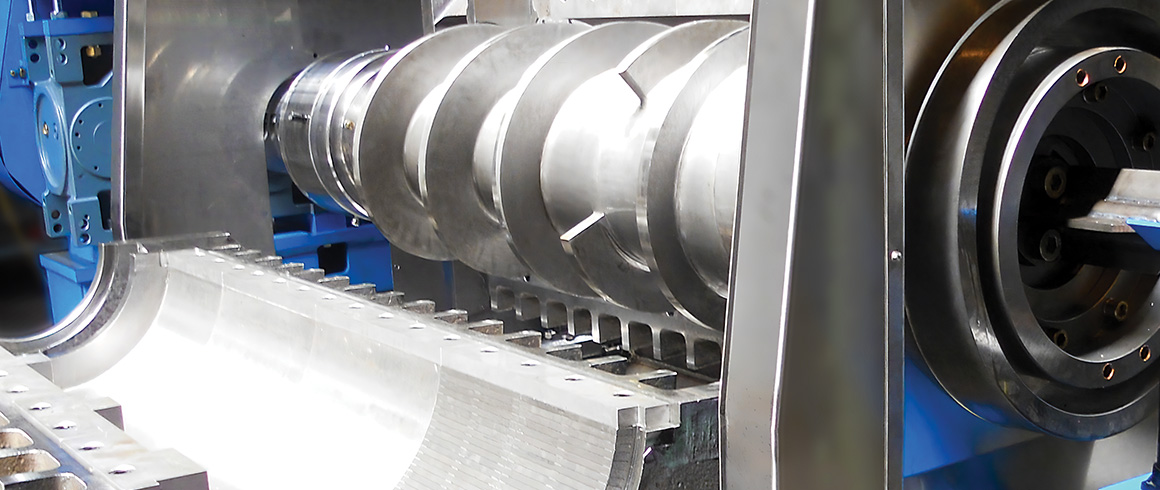 Strong points
Simplicity of operation
Continuous production concerning dewatering
High rate of dewatering
Robust construction and adapted to the products being handled
Low maintenance overhead
Continuous production 24/7 without the need for human surveillance
options
Manufactured in heat-treated or stainless steel
Welded steel cage for the treatment of low pressure products
Moulded cage for the treatment of high pressure products
Cage with treated bars, perforated sheets or other specific production
Appropriate treatment of the screw press against wear & tear...