cooker, sterilizer & dryer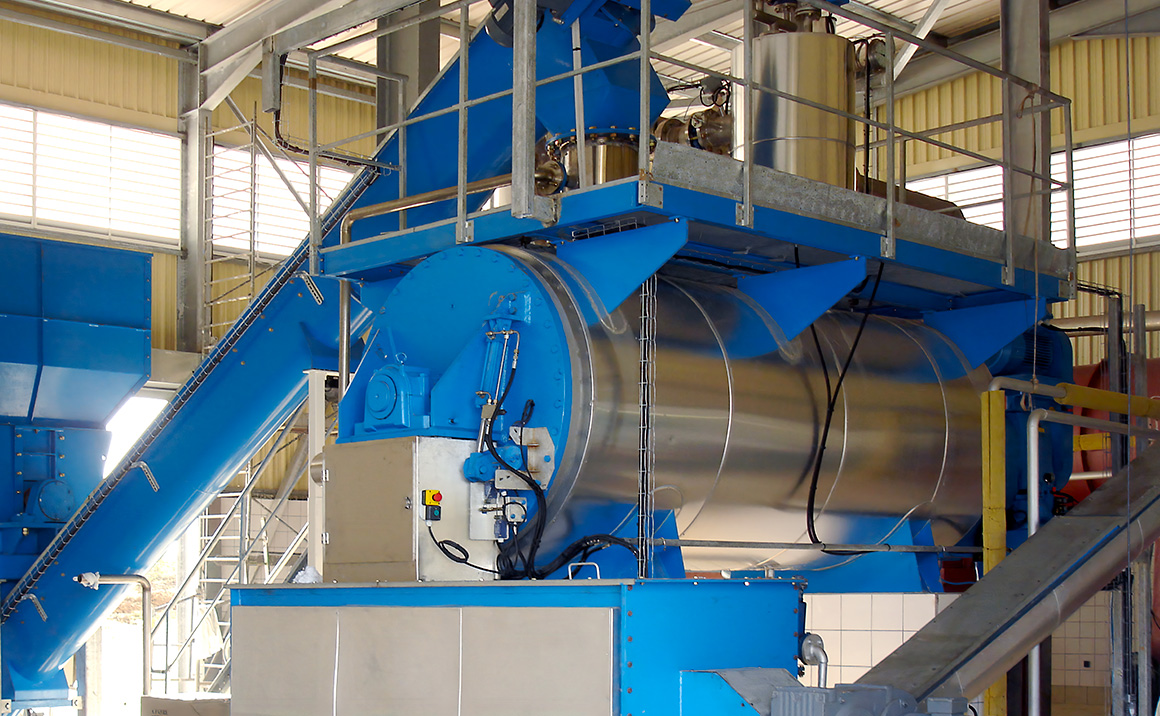 Heating solutions
Our wide range of cooker-sterilizer from 4 000 to 16 000 Litres works by batch under atmospheric pressure or until 3,5 Bar (sterilization). Heating by steam double jacket.
The heating rotor is an optional equipment. In this case, a rotating union is forecast. The body of the machine can be equipped with: a loading dome with vapour outlets, an unloading outlet, a dome for vapour catchment. On request, the cooker can work with heat transfer fluid.
Drying solutions
OLEXA® manufactures its own continuous disk dryer. The rotor is composed of juxtaposed hollowed disks on all the length of the dryer. In each disk carries saturated steam. The body of the dryer has a cylindrical shape with a dome of the top for drying condensation evacuation.
All our equipment are delivered with complete file from the steam approval organization including: calculation note, aggregation of welders, raw material certificate, weld radiography and control certificate.
OLEXA®, a guarantee of innovation and quality for heating animal by-products
Always at the forefront of technology, we build on our technical advantage with continuous innovation. Testing centre, pilot units, design office... We allow our clients to benefit constantly from the latest technologies and innovations.