our rendering solution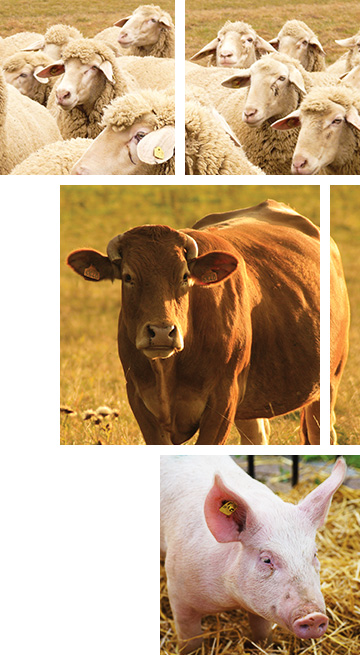 In order to combine quality and continuity in meat meal production, OLEXA® was among the first manufacturers to develop continuous pressing in the animal waste industry. We have also developed the associated equipment, for all capacities: raw crusher, finish crusher, cooker-steriliser, screening tank, etc.
The meat meals and fats are either upgraded or destroyed.
There are 3 categories of animal by-products (raw materials):
Catégory 1 – Animal co-products destined for destruction..
Catégory 2 – Animal co-products prohibited from being used for animal feed.
Catégory 3 – Animal co-products recoverable as animal feed under certain conditions.

Our design office can offer you a turnkey solution adapted to each product category. The process of transforming the by-products (variable by category) corresponds to the following stages:
Crushing the raw material – there are different types of crushing in our ranges
Cooking and sterilising the products – our cooker range goes from 4000 L to 16 000 L.
Pressing in our MBV screw presses – 1 to 5 T/hr of cooked products to extract the fat.
Processing the by-products: Flour (grinding and sieving) and fat (centrifugation or filtration to remove impurities)

Our teams work all over the world to be close to you. They are at your disposal to understand your projects, your ambitions, your constraints and your questions. They are then mobilized to bring you adapted technical solutions, reliable, durable and high-performance equipment, and finally an irreproachable service.
In the animal waste and rendering industry, OLEXA® supports you in a complete process (turnkey plant) as well as on presses or individual equipments.