redesign of our site
Issue of 21 Avril 2020 - News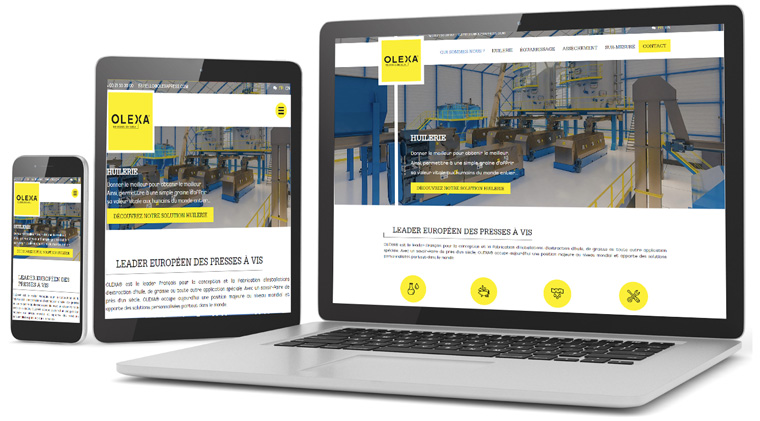 It is with great pleasure that we welcome you to our new website.
It has been entirely designed and developed for companies and enterprises wishing to optimize their process and/or installation in the field of oil and fat extraction or any other special application, thanks to our solutions and know-how in the design of screw presses and continuous pression equipment, and who wish to obtain quick answers to their questions.
In order to meet our desire and our duty to keep you well informed, you will find information about our company, its news, but also about our products and services: screw presses, individual equipment and turnkey plants for oil extraction, rendering or dewatering... as well as the advantages we offer. Your project requires a tailor-made solution? OLEXA® engineers and technicians have the means to meet your most specific requirements. Thanks to our trial station, we can offer you a customized solution tailored to your production.
Of course, our website is dynamic and designed to evolve over time. If you believe that additions, improvements or corrections could be made to it, please do not hesitate to contact us by clicking on the « Contact » section.
We have put in long hours of work to ensure that the site would meet everyone's specific needs and that the content would be relevant in every way. We hope that you will regularly visit our website, which has been designed and developed with usability in mind, and that you will find the information you need to make your life easier.
Ms. Aurélie Bosquet, Executive Director and Publication Officer