Zoom on the sediment scraper system
Issue of 07 Juin 2022 - News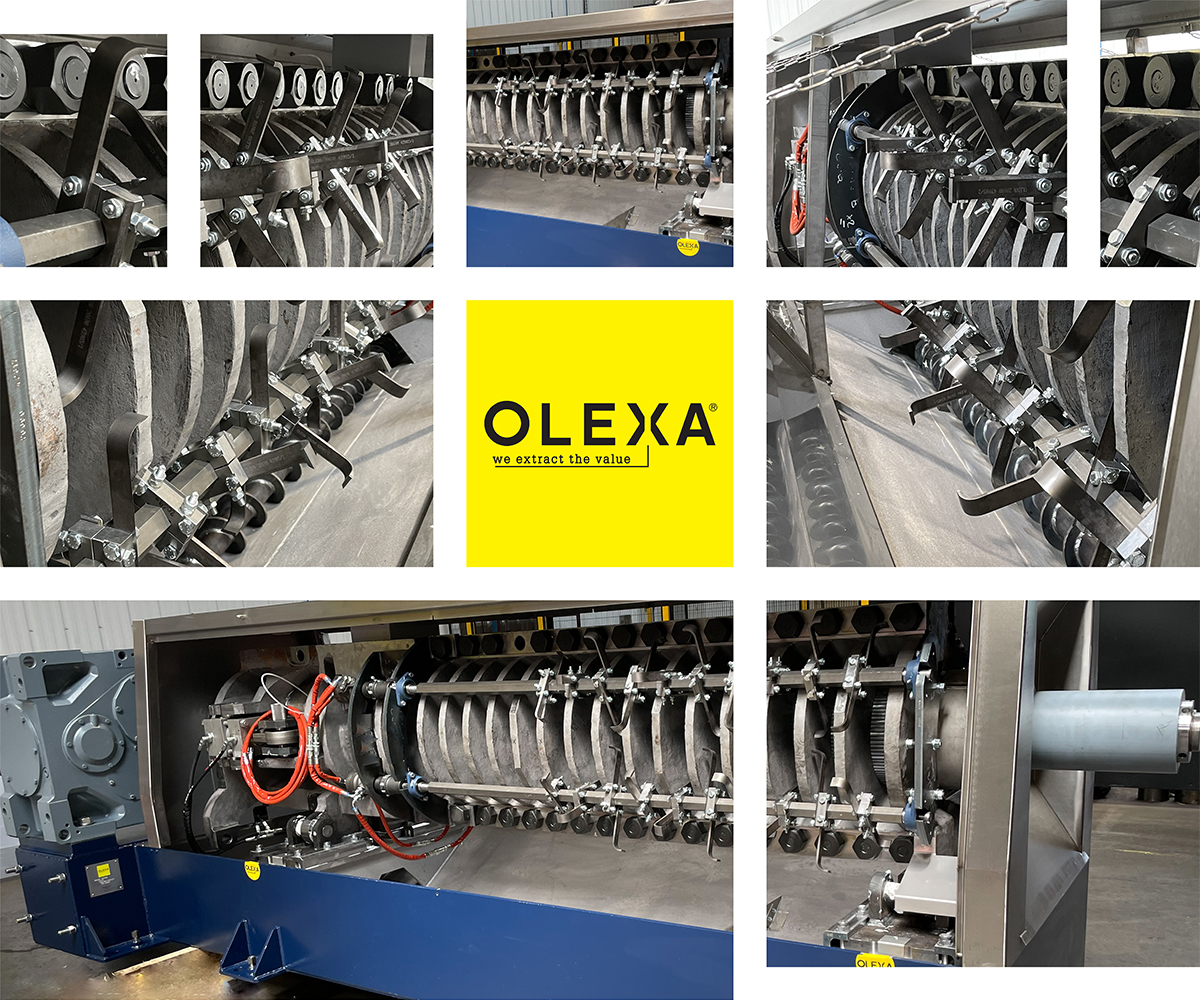 In order to combine safety and efficiency in the extraction of fats from slaughterhouse waste, Olexa has designed an innovative system to remove the sediments attached to the press cage:
Secure device, No human intervention and allowing an automatic management by PLC
Low maintenance cost and long service life. Special design to withstand hot and corrosive environment.
System effectively removes all sediment deposits.
Versatile system for installation on Olexa presses and others EP09, SR 4000, Euratec Press and many more!
Installed between each hoop in part pressure, the knives remove the sediments as close as possible to the hoop.